EXTERIOR PAINTERS
Marshels are proud to be an independent family run respected business employing over 30 skilled painters and decorators.
External House Painters and Decorators
Marshels offer a comprehensive external painting and decorating service for residential properties. Whether you require the painting of exterior walls, doors or windows we have a skilled team waiting to complete your refurbishments to your specifications.
Why Use Our Exterior Painting and Decorating Services?
Home exteriors are something that you should be proud of which is why Marshels offer a comprehensive exterior painting and decorating service to brighten up the outside of your home. Whether you want to spruce up the exteriors ready to put your property on the market or the time is right for a makeover, our skilled and friendly team are ready to get started on your decorating projects.
Having tradesman working on your home can sometimes seem daunting which is why our team of over 30 experienced painters work to the highest quality and adhere to the Safe Contractor policy at all times. Marshels operate under their own strict code of practice to guarantee they are a pleasure to have wherever they go.
Free no-obligation quote
Full project management at each stage of the process
Health and safety trained staff on site at all times
Large and small projects undertaken
Competitively priced
Fully insured and experienced commercial painting contractors with their own tools and equipment
Over 37 years experience since 1986 in all kinds of interior and exterior building renovation
We guarantee a problem-free and prompt service, so your business continues to run and is completed in time
Available in and around London and the South East including Hampshire, Berkshire and Surrey.
Get in Touch
From the time you call up, you know you're in good hands. We will organise a free quotation, schedule scaffolding and all pre-paint repairs, which could include: carpentry, replacement windows and doors, brick work pointing and render repairs.
As part of our Dulux contract partner scheme, we offer a free specification and certification service.
Call our friendly team now for a no-obligation quotation, or to discuss your exterior painting and decorating project on
External painters near you covering:
Barge Board (external)
Rainwater Goods
Masonry Painting
Windows
Doors & Frames
Stucco Render
Serving Farnham, Guildford, Fleet, Surrey & surrounding counties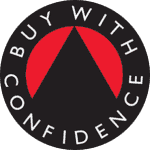 OUR OTHER DECORATING & REFURBISHMENT SERVICES
Please contact us for more information or a free no-obligation quote.
Complete project management for bespoke and luxury painting, decorating and refurbishment. Please get in touch to find out more.
Request a Quote