Domestic & Commercial Spray Painting Specialists
Marshels are proud to be an independent family run respected business employing over 30 skilled painters and decorators.
Some refurbishment and design projects will involve the painting of large and sometimes uneven surface areas and in these circumstances we can employ spray painting techniques to ensure an even coating and professional finish.
With over 25 years' experience in all aspects of this painting technique our spray team will use their skills to transform swimming pools, commercial buildings and residential refurbishments. Whether the projects involve painting interior or exterior surfaces our levels of quality and skilled workmanship cannot be beaten.
To achieve the right finish to accommodate each project we use a wide range of paints from rubber paints to water based emulsions and high gloss finishes in all colours, with matt or satin clear lacquers.
We Can Spray Paint:
Ceiling tiles
Walls (masonry paints)
Anti-graffiti coatings on walls
Profiled metal cladding (replacing old colours on commercial premises)
Structural steel work; beams, supports and bridges
Why Choose Marshels
Combined industry experience of 90 years
High quality finishing
Diverse experience across a range of projects
Contact our friendly team now for a no-obligation quotation, or to discuss your project:
Start a Project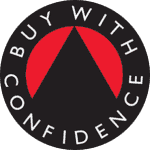 OUR OTHER DECORATING & REFURBISHMENT SERVICES
Please contact us for more information or a free no-obligation quote.
Complete project management for bespoke and luxury painting, decorating and refurbishment. Please get in touch to find out more.
Request a Quote