When you're taking on a home redesign, choosing the right colour scheme is one of the most important (and therefore often most daunting!) decisions you'll make. There's a certain 'je ne sais quoi' that's needed to turn a house into a home, with all its different styles, personalities and lifestyles – and so finding the perfect colour palette is paramount.
If you've marked 2023 as the year to revamp and redesign your home, then fear not – we're here to help you with the process! Here are our top 5 tips to help you pick the right colour scheme, and get your home redesign off to a smooth start.
Find your inspiration
As is the case with most big projects, knowing where to start is half the battle. There are a few different ways of finding your inspiration, for example:
The traditional route of looking at a colour wheel and seeing what catches your eye, stocking up on paint brochures or colour swatches,
The trendy route of browsing Pinterest and Instagram to create mood boards that show your tastes and themes,
Or you could go down the personal route of drawing on a theme, colour, memory, feeling etc to create a colour palette
Do you feel most at home when you're out in the countryside? Greens, browns, neutrals or rustic features could be a good starting point. Do you want your home to feel warm and soft and cosy? Beige, neutrals, textures, soft furnishings or pastels could help you to achieve this feeling. Do you have a particular piece of art or photo that makes you feel alive? Consider the colours it uses, and think about how these could translate and be used as a base palette or colour scheme for your redesign.
Once you've found your starting point, you'll be able to build from there and create a décor scheme that you love and that makes your home feel even more homely.
Start with a neutral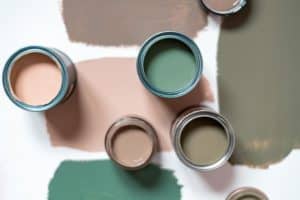 When you're choosing a palette, it's usually best to start with three colours – it's a balanced number that offers visual interest but won't overwhelm or crowd you. Once you've chosen a neutral shade, you can add in two more tones – going back to your redesign inspiration, these should be colours that feature there.
It's best to choose an initial neutral colour that can be used in every room of the house, as this is what will pull the whole house revamp together.
Use bold colours and patterns in moderation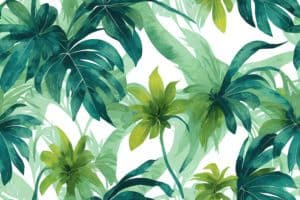 While bold colours, statement wallpaper and patterned furniture are a great way of expressing your personality through décor, it's important that they're used in moderation. Ideally, your colour scheme and any statement pieces will draw attention, but you don't want to over-mix patterns and colours as they could compete with each other and end up causing overstimulation or a headache.
To avoid the eyes being challenged, you'd be best working with the neutral colours you've picked to offset, bold prints and bright colours – ultimately, grounding the room with neutral colours means you can add colourful highlights and statements that bring the whole design together.
Try different lighting and sightline
Once you've chosen your colours, it's important to test them out before you 100% commit. You want to see how colours look from different rooms, and the easiest way to do this is to get sample-sized cans of your chosen colours and paint poster boards. You can move the poster board to different rooms, and see how it looks in different lighting, both natural and unnatural.
You'll be able to see how hues look from other rooms, and how the colours play off each other. If your house doesn't have a huge amount of natural light then opting for lighter and brighter colours could help to open the space up, whereas dark colours could make the space feel much smaller.
It might be that you need to move colours around to get the flow right, but once you've got the flow that you're looking for and you're happy with your chosen colours then you're good to go!
Don't be afraid to repeat
Gone are the days of just one accent wall, and every room in the house is painted or papered differently – today's design trends are all about colour repetition and a cohesive effect throughout the whole house.
The best designs will use any chosen colour at least twice – you could use green on the dominant wall in one space, and then use green as an accent colour in the next space. It's important though to know where to draw the line – if your palette is made up of 6 or 7 colours, you don't want to get every single one into each room! It's important to spread the colours out in a balanced way throughout the house, in order to achieve a cohesive design that's consistent but still grounded.
If you're ready to get started, give us a call and see how our experts can help.